Me and John Glendinning headed for the sunniest part of the UK last Saturday. Llanberis being the place to be!
We had a great afternoon climbing on the sun drenched walls of Dinas Cromlech.
Ticking the classics of Cenotapth Corner E1,5c and Left Wall E2,5c and finishing off with a spot of bouldering.
Tent up, Bar meal, then too much to drink...
Sunday we had a slow start due to rain in the Llanberis Pass. So down with the tent and we headed for Anglesey.
Only one place for me on Anglesey - Gogarth.
We missed our chance of getting along the base of Main Wall for the Big Groove due to a rising tide and settled for the excellent Resolution Direct E2,5b
Great routes and weekend.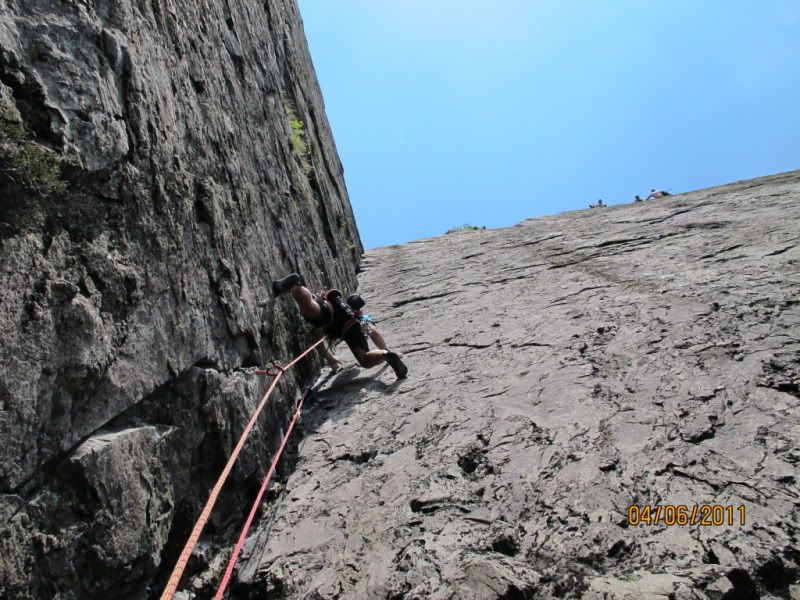 Starting up Cenotaph
John just before crux on Cenotaph
Busy on Left Wall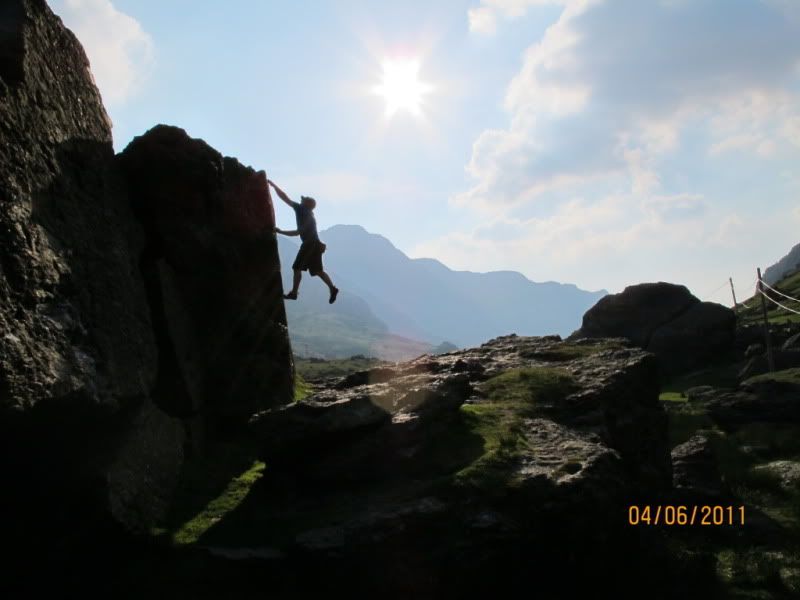 Bouldering in the Pass
Me on the approach to Main Wall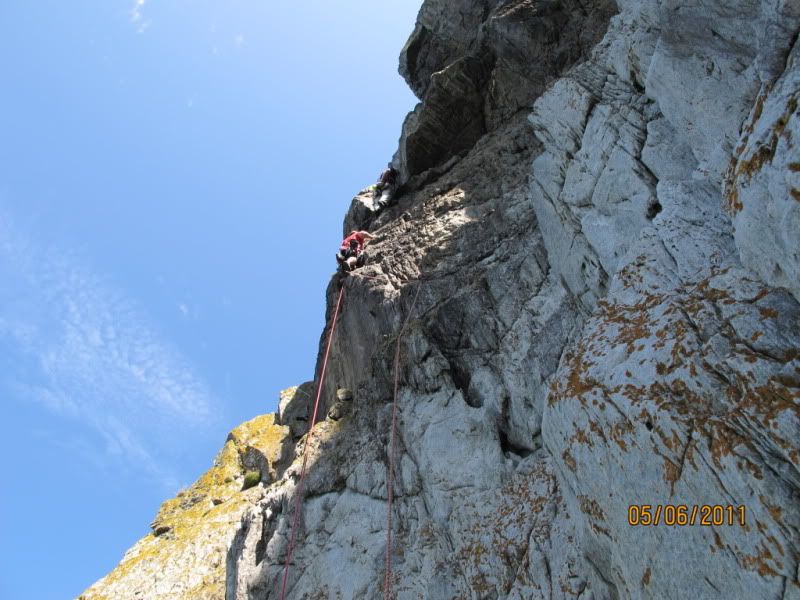 Starting up Resolution Direct