Back up to Ben Nevis again this Weekend with big Scott.
Set off from the North face car park at 05:30, not much sleep, due to teams gearing up and setting off as early as 03:15!
Got to the CIC hut at 07:15. It felt pretty warm with poor visibility, but no wind.
Decided to walk up to No.3 Gully Buttress and see what conditions were like. Every thing was plastered with hoar frost higher up and the temps were hovering around freezing.
We got on Two-Step Corner V,5 with Scott taken the first lead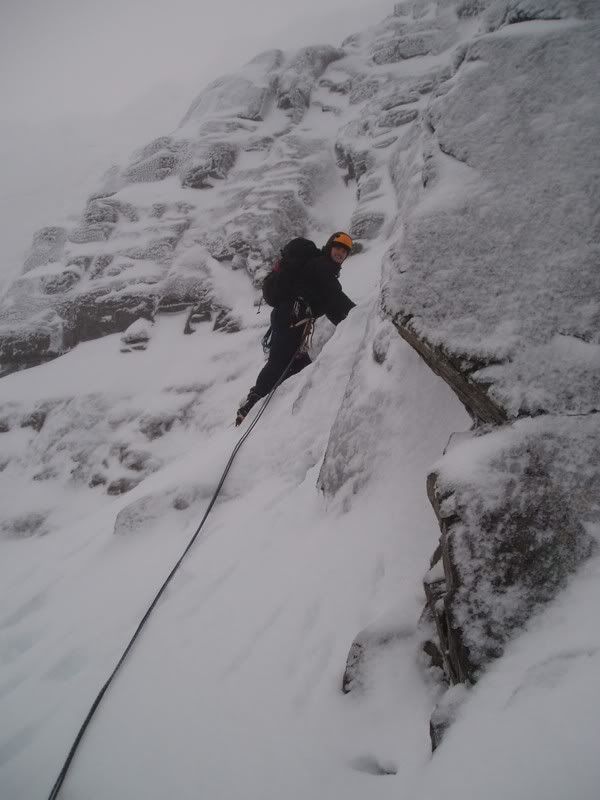 I did the next two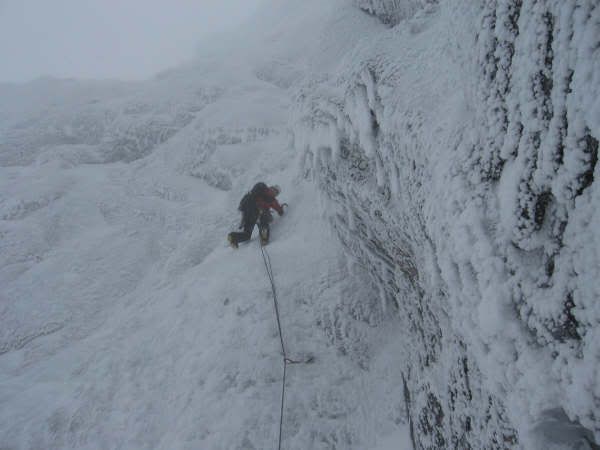 and Scott the final pitch.
He had the Hot aches before heading off on the final pitch, how I laughed.
The route was in fantastic condition with lots of Fat ice. And one huge Cornice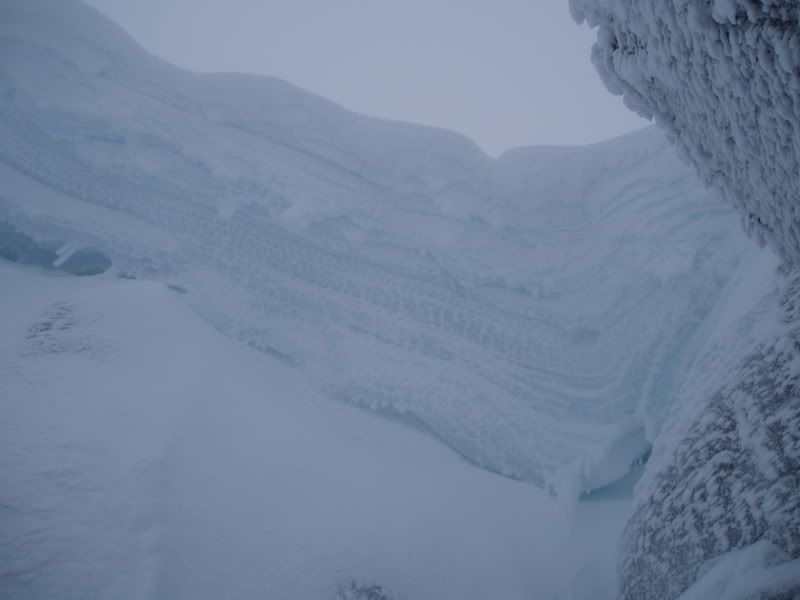 Freezing rain on the top had everything coated in ice!
We headed down No.4 and traversed across to Mega Route X. The start has a thin veneer of ice for the first 10m,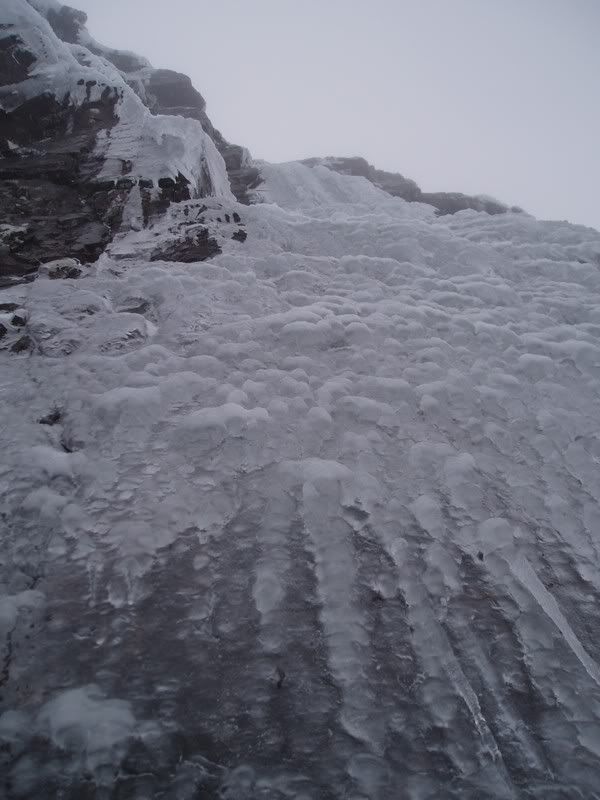 which is a shame because the rest of the route looks climbable.
Had a look at the Curtain but there was water running beneath the ice on the slab. So we decided to head home, having had a good day anyway.