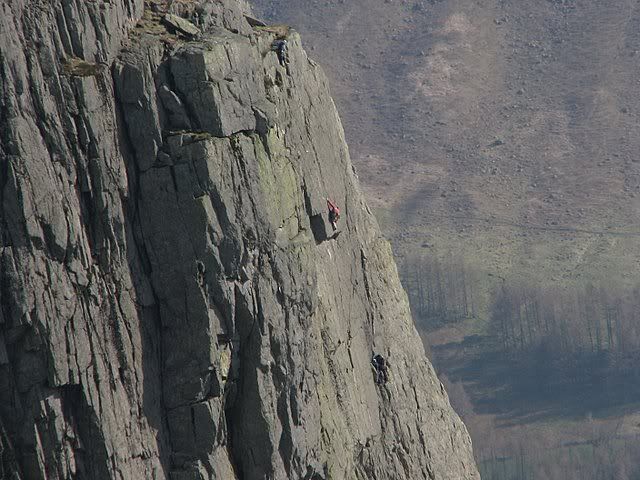 Today me and John. G. headed for Gimmer Crag. The great weather had attracted a lot of people to the higher crags, which are very dry at present.
We got started with Ash Tree Slabs, VD. to join a busy ash tree ledge, so next up we did 'D' Route, S. Abseiled back to the now quieter tree ledge. We then set off up Kipling Grooves, HVS.
It must me about 11 years ago since I last did this route with Karl T and I couldn't remember one bit of the route, even the now memorable (crux) rightwards reach to that diagonal crack. Excellent route even if I did make a arse of the crux moves!
Abseil back to our rucksack's and a quick bite to eat, then on to The Crack, VS. With time running out I decided to do this in two pitches rather than the guide book suggestion of three.
Great day in the lakes, apart from my Camera been in the Van and John's not working for some strange reason.